The alerts from all the Pozyx devices are merged into 1 alerting stream, for which the general documentation can be found on this page.
Specific information related to anchor alerts can be found here: Anchor alerts.
Alerts in the web application
On the Visualization page you'll receive new alerts in real time through notification cards in the upper right corner of the screen. Next to that, there is a notification badge on the gateway icon showing you the number of unread alerts since you last opened the gateway monitoring page on which you'll find a log of all the new and previous alerts.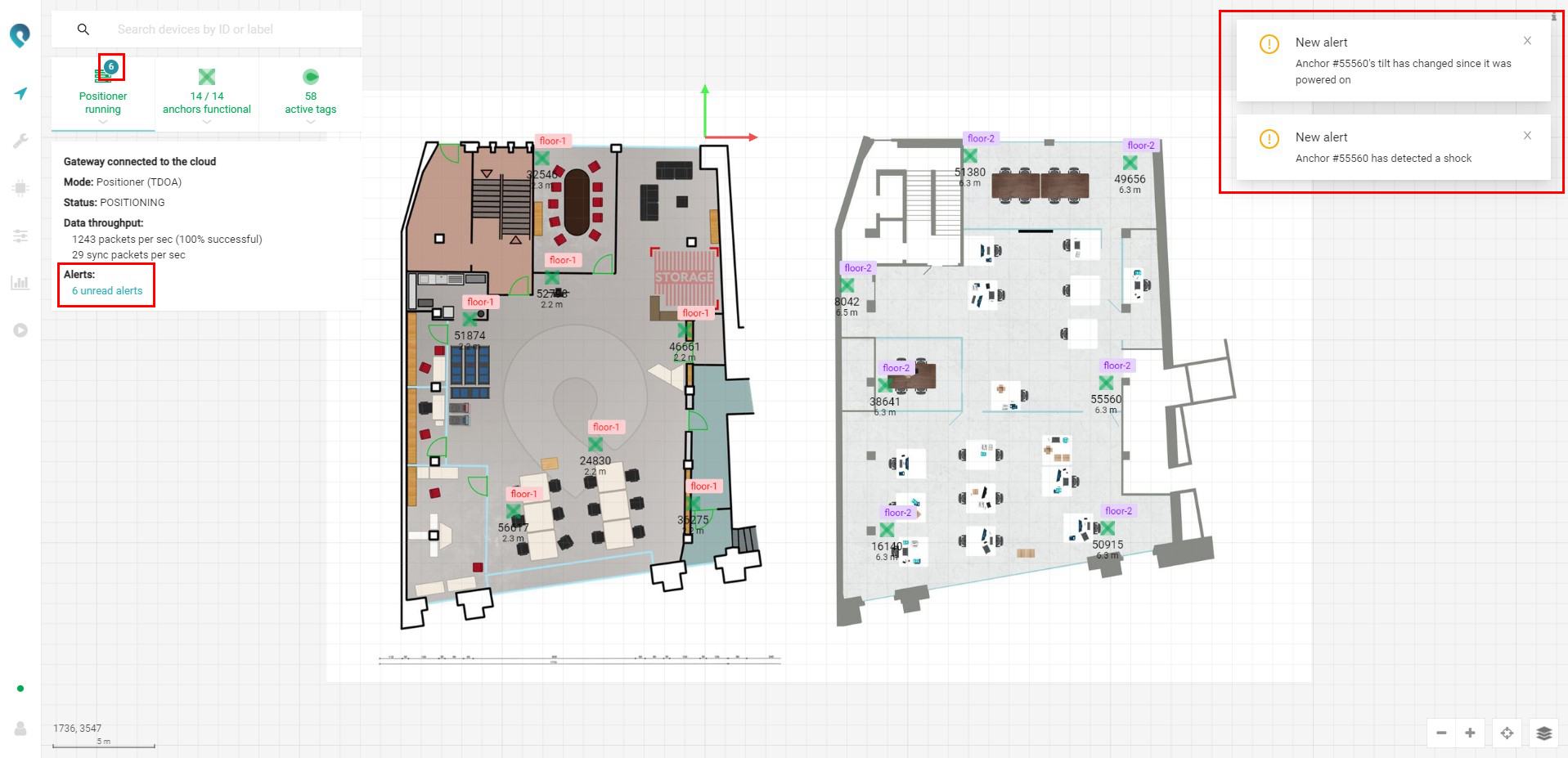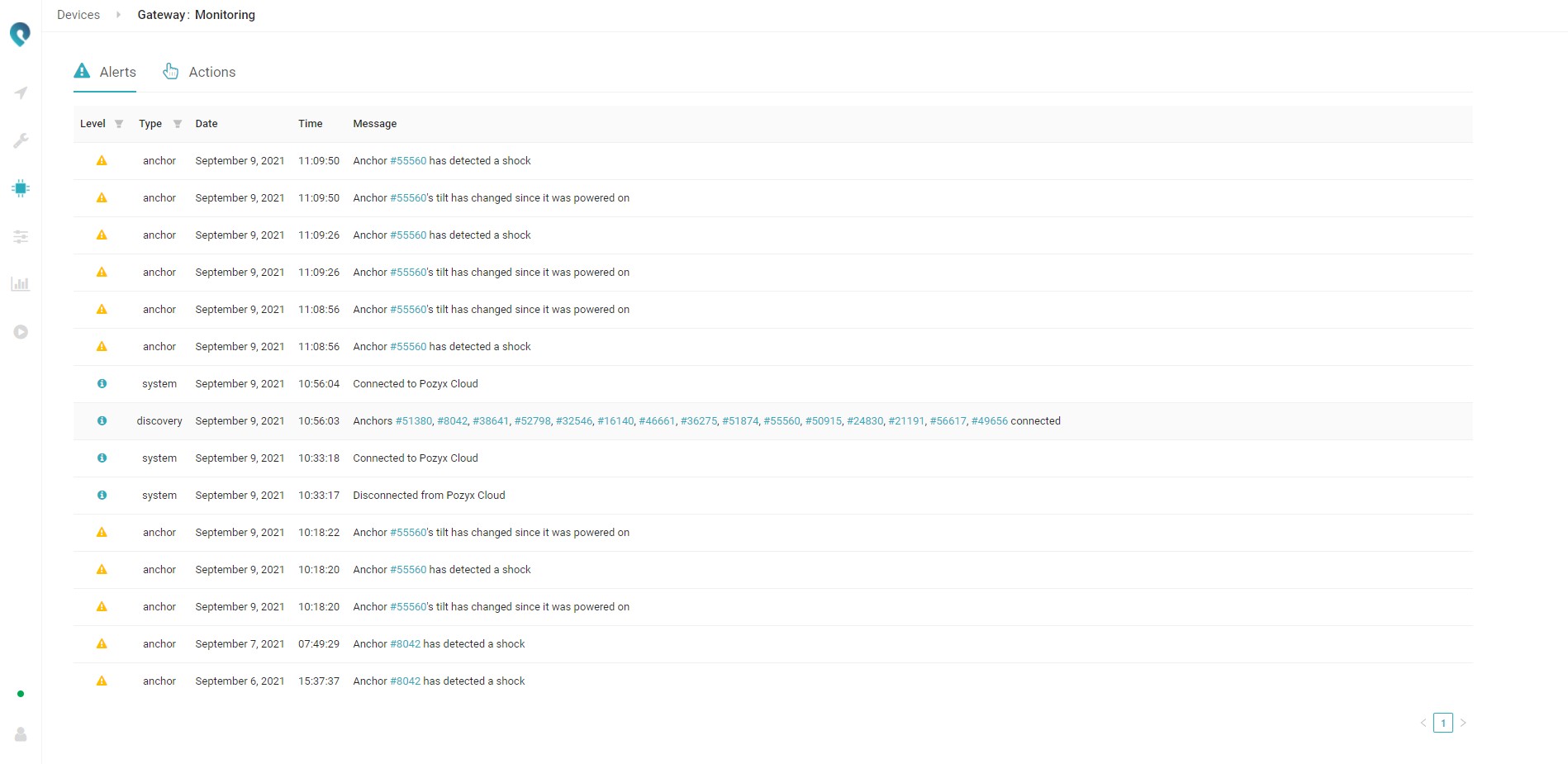 Alerts through the API
You can also read the alerts through the System HTTP API: System HTTP API reference.